My 100% Advice bank •
August 21, 2019
modified on December 30, 2021
How's your financial health?
Think about completing the assessment with your advisor!​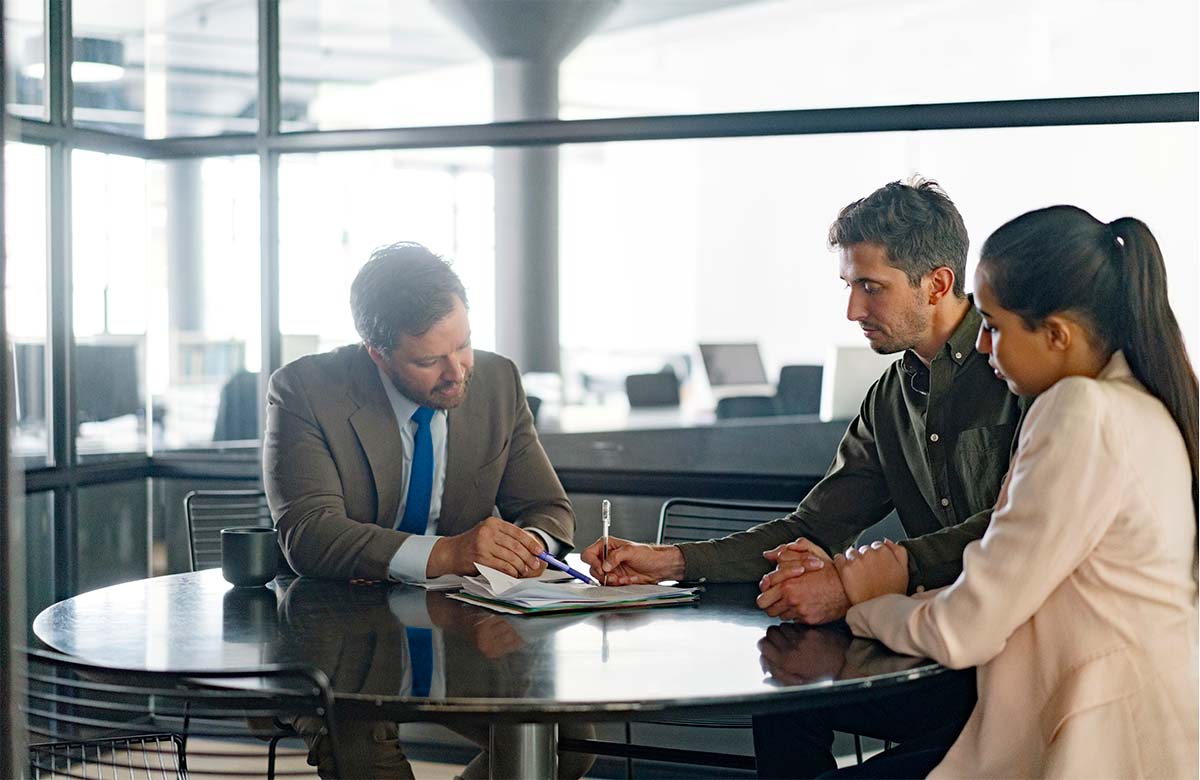 We all know how important it is to maintain a healthy lifestyle if you want to keep in good health. Taking care of yourself and your health takes time. Your financial health is worth your time as well!
So where do you start? Establishing a personal finance budget is a first step that will draw a portrait of your current situation. But you need to take it further and account for your future needs, which is something a financial health assessment can do. As it happens, out of those who responded to the quick question in our very first edition of LBC News, 63% indicated that they haven't done any such assessment. Discover the benefits of having one.
What is a financial health assessment?
In line with its Dedicated Advisory approach that aims to bring it closer to its customers, the Laurentian Bank has set up ways to help you act now. A Laurentian Bank advisor can help you improve your financial health, starting with a financial health assessment. This is a new tool we have recently developed that can draw a portrait of your situation in just a few minutes.
You just have to answer a series of simple questions to get a detailed report on your financial needs. In addition to giving you a better understanding of your current situation, the assessment will provide a financial diagnosis and personalized advice on the five following priorities:
Your projects (retirement, your children's education etc.) and planning them so you can carry them out.
Taxation, to minimize the tax you pay.
Financial asset protection
Banking management so you can, among other things, reduce your financial costs.
Your financial management, in particular to find opportunities to reduce the interest costs on your loans.
Once you've completed your assessment, make sure you update it at least once a year with your advisor. Each time you meet, your advisor will discuss your priorities and share simple and effective ways to achieve your financial objectives, keeping you proactive.
Did you know? To take good care of your financial health, we recommend that you meet with your advisor at least once a year.
The Laurentian Bank has added the financial health assessment to its advisory service offering to engage a discussion on its customers' needs and to provide long-term follow-up by trustworthy advisors with a personalized, human touch.
Valuable advice
Numerous studies have demonstrated the positive impact of advisors on customers when it comes to saving. According to a study by the Centre interuniversitaire de recherche en analyse des organisations (CIRANO), the average net worth of advised investors is three to four times greater than that of non-advised investors after 15 years.1
In short, taking your financial health in hand and ensuring that you're well supported are the first steps to your long-term financial health. Take the time to take care of yourself!
Sources
New Evidence on the Value of Financial Advice, by Jon Cockerline, Ph.D. © The Investment Funds Institute of Canada, 2012.
Montmarquette C., and N. Viennot-Briot, (2019).The Gamma Factors and the Value of Financial Advice. Annals of Economics and Finance, volume 20, issue 1, p. 387 - 411
+ Legal Notices
The articles on this website are for information purposes only. They do not create any legal or contractual obligation for Laurentian Bank and its subsidiaries.
These articles do not constitute financial, accounting, legal or tax-related advice and should not be used for such purposes. Laurentian Bank and its subsidiaries may not be held liable for any damage you may incur as part of such use. Please contact your advisor or any other independent professionals, who will advise you as needed.
The articles may contain hyperlinks leading to external sites that are not managed by LBC. LBC cannot be held liable for the content of such external sites or the damage that may result from their use.
Prior written consent from the Laurentian Bank of Canada is required for any reproduction, retransmission, publication or other use, in whole or in part, of the contents of this site.