My tools •
January 20, 2021
Spend wisely!
A few tips to avoid impulse purchases.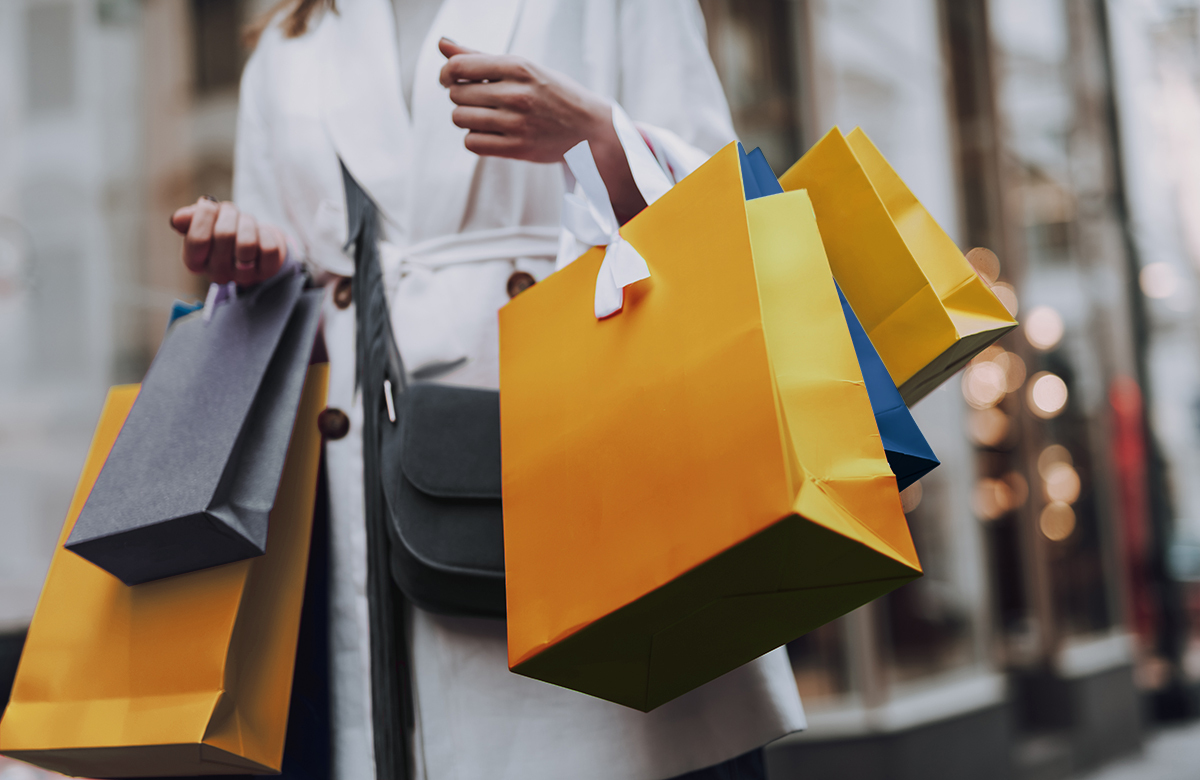 There are more and more opportunities to buy on a whim: Black Friday, Cyber Monday, Boxing Day and, more recently, the confinement are contributing to the growth of online shopping. In fact, 30.33% of respondents to the question published in the November edition of LBC News revealed that their purchases have increased since the beginning of the pandemic. Regardless of our income, there are a variety of reasons motivating us to make purchases, ranging from a simple desire to spoil ourselves to a need to cheer ourselves up. It's hard not to succumb to unexpected purchases! However, do we really need everything we buy? In this article, we share some tips on how to consume wisely and avoid impulse purchases.
Set goals for yourself

Having financial goals is the rule of thumb so that you don't spend your money just anywhere, anytime. Saving for a project or a trip, starting a small business, building up an emergency fund to use in case of unforeseen events, etc.—setting one or more goals to achieve can help us avoid the trap of excessive spending.

Avoid non-essential expenses

Make a budget to stick to in order to avoid non-essential expenses. Keep your bills and review your expenses at the end of each month to find out what expenses to avoid next month. However, once in a while, a small indulgence might do wonders for morale.

Choose your shopping moments

When we shop can strongly influence our purchases. It is always advisable to shop in the morning when you are clearheaded. If you go to the store, there will be less traffic, giving you time to think carefully and decide on the right purchases to make. Are you craving an item that's 70% off and the discount expires tomorrow? Sale periods create a sense of urgency that can lead us to make a purchase only because the price has seduced us. That's the bet businesses make with ads and electronic communications that overrun our email inbox and our social media news feed.

Avoid shopping when you are very sad or very happy

Never underestimate the impact your emotions have on your buying behaviour! When morale is low or at its peak, we tend to make impulse purchases. During these moments, try to do something other than shopping. If you want to go to a store to take your mind off things, you can leave your credit card at home and carry a little cash with you.

Shop alone

Have you ever noticed that your desire to buy increases when you shop with friends or family? If the answer is yes, it's normal! Shopping sprees with others make us want to spend more. Wanting to do as others do, not taking your time to think about the purchase, being encouraged by the other person to make a purchase, etc.—there are many reasons to spend more when you are not shopping alone.
Impulse purchases can have negative effects on our lives, such as developing a debt problem, not being able to save or suffering from a shopping addiction. By following these tips and adopting a few simple habits, such as comparing prices online before shopping, setting a budget or simply making a grocery list before you go shopping, you can make a big difference in the health of your wallet. Don't forget that making a budget is the rule of thumb to keep your purchases under control.
+ Legal Notices
The articles on this website are for information purposes only. They do not create any legal or contractual obligation for Laurentian Bank and its subsidiaries.
These articles do not constitute financial, accounting, legal or tax-related advice and should not be used for such purposes. Laurentian Bank and its subsidiaries may not be held liable for any damage you may incur as part of such use. Please contact your advisor or any other independent professionals, who will advise you as needed.
The articles may contain hyperlinks leading to external sites that are not managed by LBC. LBC cannot be held liable for the content of such external sites or the damage that may result from their use.
Prior written consent from the Laurentian Bank of Canada is required for any reproduction, retransmission, publication or other use, in whole or in part, of the contents of this site.