Visa Black
Reward Me
Reward yourself anytime
Laurentian Bank
financial products3
10,000 points = $100 on Laurentian Bank investment products (GIC, term deposit, etc.)
Enjoy peace of mind
Purchase Insurance and Extended warranty4
Purchase Insurance
Coverage against theft or accidental damage for 90 days on merchandise paid with the card
Extended Warranty
Extended manufacturer's warranty up to one year
Fraud Protection5
Visa Zero Liability*
You are covered against unauthorized use of your card: Shop safely without fear of being charged for fraudulent purchases.
OPTION – Coverage of your Visa card balance with
Assur-payment
TM6
Assur

-Payment
TM
Coverage when you need it the most
The Assur-PaymentTM combines insurance6, advice and health and wellness assistance services to support you and your loved ones in the event of the unexpected. Offered as an optional Laurentian Bank Visa* card ​benefit, Assur‑PaymentTM provides the support to help you in your daily life and when you need it most.

Coverage when you need it the most
Combines life, disability and job loss insurance7 to fully cover you

Assistance services8 focused on health and well-being
Provides personal budgeting advice, legal advice, and psychological, grief and emotional loss support
Learn more
Enjoy special benefits and features
Everyday services
21-day interest-free

payment deferment until the date shown on your statement

Visa payWave*

to quickly settle small purchases

2,99 %

interest for 9 months9 on balances transferred from other credit cards
Card accepted in more than 200 countries
No need to tell us when you are travelling, thanks to our advanced fraud detection systems
Cash advances and withdrawals available from more than 1 million ABMs affiliated with the Visa, Interac and PLUS networks, 24 hours a day, worldwide
Safely complete your online purchases at participating merchants with Visa Secure and Click to Pay
Are you a student?
Available, with flexible admissibility criteria adapted to the realities of student life. Which gives you the opportunity to start building credit – a real advantage when the time comes to make important first purchases, such as a car.
Interest rates and fees
Annual fees: $3.50/month (no fees if purchases of $350/month)
Additional cards: Free

Interest rate on purchases: 19.99%
Interest rate on balance transfers, cash advances and Visa cheques: 21.99%
Processing fees for balance transfers and Visa cheques: 2% of the transferred amount
Credit card's documentation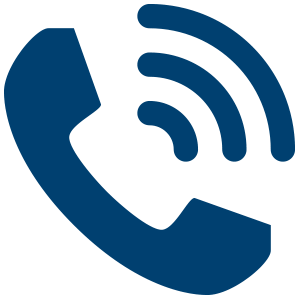 1-855-255-5445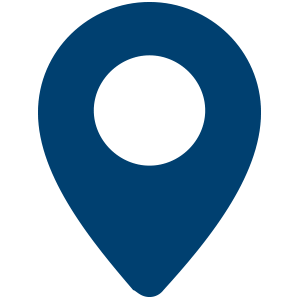 * Trademark of Visa Int., used under license.
1.
Subject to change and credit approval by Laurentian Bank. Annual fees are not reimbursable. For more information about the Laurentian Bank Visa card, including information about the credit rate, the grace period, charges other than interest or the date on which interest applies, consult the summary of fees when you apply. The net purchase amount must be greater than $350 per billing cycle. Cash advances, Visa cheques, fees (including monthly fees, cheques with insufficient funds, etc), account transfers, automatic teller transactions and all credits to the account are not considered admissible purchases.
2.
Not all merchants offer pre-authorized debits. Please contact your service provider to set up pre-authorized debits. Please refer to the
Reward Me

program terms and conditions
to see if a purchase qualifies as rewards-eligible.
3.
Applicable to a term deposit, GIC,
Action
GIC and mutual funds. Subject to the conditions and minimum investment amount of each product. Some conditions apply.
4.
Issued by the Industrial Alliance Pacific General Insurance Corporation and Canassurance Insurance Company. 90-day purchase insurance warranty against theft or accidental damage for items purchased using your card, and extension of the manufacturer's warranty up to a maximum of one year. Subject to the conditions applicable to each item. Some conditions apply. For more details, refer to the
summary of the insurance product
and the
insurance certificate
.
5.
To benefit from this coverage, each cardholder and secondary cardholder must comply with the agreement governing the use of the Laurentian Bank Visa card, including conditions regarding the obligation to protect the PIN.
6.
Some terms and conditions apply.
Assur
-

Payment
TM
protection for Laurentian Bank Visa cards is issued by the Industrial Alliance Insurance and Financial Services Inc. To be eligible, you must be aged 18 to 64 inclusively at the date of application, live in Canada and hold a Visa account open and in good standing. A monthly fee of $0.97 per $100 of the monthly balance used applies. Subject to change. For more details, refer to the
summary of the insurance product
and the
insurance certificate
.
7.
Some term and conditions apply. Details in the
summary of the insurance product
and the
insurance certificate
. A waiting period is applicable before benefit payments start: a) in the event of disability, 30 consecutive days for an insured who worked at least 20 hours of paid work in each of the four weeks preceding the beginning of the disability, and 90 consecutive days for successive periods of disability; b) in the event of loss of employment, 30 consecutive days following job loss.
8.
Offered by Homewood Health Inc.
9.
This rate applies only to amounts transferred from other credit cards to a Laurentian bank Visa card. This rate does not apply to cash advances. Processing fees of 2% of the transferred amount are charged. A minimum of $400 must be transferred to the account in order for this promotional rate to apply.