Laurentian Bank is changing banking for the better by seeing beyond numbers and bringing our customers' hopes and dreams to life. Better begins when everyone feels like they belong and has the chance to thrive.
Dear customer,
Allow me to introduce myself. I am Rania Llewellyn, President and Chief Executive Officer of Laurentian Bank.
As the Bank's leader, nothing gives me more energy than engaging with our amazing customers. And that is why I'm so excited to launch this customer newsletter. In these newsletters I will provide important updates, share insights, and demonstrate some of the many ways that Laurentian Bank is putting you – our customers – at the heart of everything we do.
We're listening, and we're taking action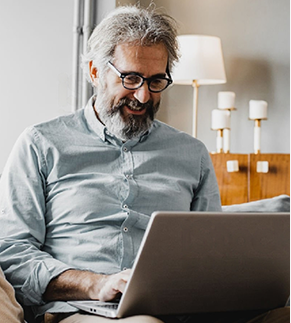 Over the past year, we have asked our customers for direct feedback through our "Voice of the Customer" surveys. Based on your comments and requests, so far 36 new measures have been implemented. Among them, we have now fixed the top 5 digital pain points shared with us by our customers, by launching our new mobile app, introducing tap debit cards, refreshing our website, implementing online password resets, and launching the first phase of our online account opening solution.
All of these changes and upgrades were driven by our commitment to always focus on our customers. And the good news is that we're just getting started!
What's in store for 2023?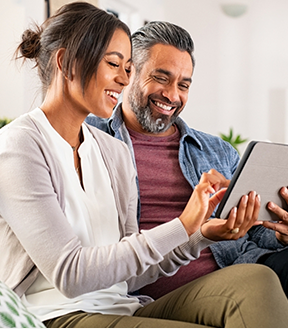 Our top commitment for 2023 is to improve the customer experience. I'm thrilled to share two updates that will enhance your banking experience with us:
Transforming our credit card offering

– In February, we launched our reimagined credit card experience to the public. You can now apply for a Laurentian Bank credit card online and, upon approval, have access to a virtual card within seconds. This means that you can start using your new card right away, without having to wait for the physical card to arrive in the mail.

Our new credit cards also offer one of the most flexible rewards programs on the market, allowing you to redeem your way, as well as access to different payment options, including instalments at a reduced interest rate.

Already have a Laurentian Bank credit card? You'll receive your new card in the mail in the coming weeks, and will be able to switch over to it and take advantage of this exciting new program.


Launching better digital tools

– We recently launched our online account opening solution. That means you can open a new chequing account and/or high-interest savings account (HISA) with us anytime, anywhere. You'll experience a simple and streamlined application process with approvals being finalized within only 1 to 2 days.
Making the better choice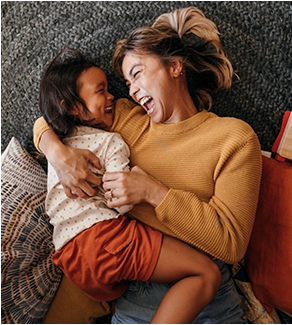 In addition to our promise of always putting our customers first, "Making the better choice" is another one of the 5 pillars of the Bank's current strategic plan. In fact, our strategic plan is anchored in our commitment to environmental, social and governance (ESG) issues. If you're interested in learning more about our recent ESG highlights, I invite you to read our 2022 ESG Report.
One of the more recent ESG achievements that I am particularly proud of is the launch of our new corporate donations program, which we've called "Giving Beyond NumbersTM''. This program builds on Laurentian Bank's rich 177-year history of serving the underserved. Our support is targeted at organizations that are combating economic inequities and working toward the economic inclusion of underrepresented groups, such as racialized communities, newcomers and refugees, 2SLGBTQIA+ communities, Indigenous peoples, and people living with disabilities.
Last year, the Bank proudly donated over $750,000 to non-profit organizations, including $140,000 in grassroots donations to local charitable groups based in the communities where we operate across Quebec and across Canada, as chosen by our employees through our "Laurentian Bank in the Community" initiative.
This past fall, I was also honoured to serve as Co-Chair of a fundraising event in support of the Old Brewery Mission's women services. The "Gala Mission pour Elles" event raised more than $340,000, including a $25,000 donation from our Bank, which directly supports Montreal's most vulnerable women, helping them break the cycle of homelessness, poverty, and violence so they can rebuild their lives and regain their dignity.
My invitation to you
I am committed to keeping the lines of communication open and invite you to share your feedback with me directly, including your thoughts on what we can improve to further enhance your experience with Laurentian Bank. I invite you to reach out at RaniaLlewellyn.Communications@lbcfg.ca.
Because, together, we can change banking for the better.
The articles on this website are for information purposes only. They do not create any legal or contractual obligation for Laurentian Bank and its subsidiaries.
These articles do not constitute financial, accounting, legal or tax-related advice and should not be used for such purposes. Laurentian Bank and its subsidiaries may not be held liable for any damage you may incur as part of such use. Please contact your advisor or any other independent professionals, who will advise you as needed.
The articles may contain hyperlinks leading to external sites that are not managed by LBC. LBC cannot be held liable for the content of such external sites or the damage that may result from their use.
Prior written consent from the Laurentian Bank of Canada is required for any reproduction, retransmission, publication or other use, in whole or in part, of the contents of this site.