My advice •
October 31, 2019
modified on February 26, 2020
Interview about financial advice: Saving leading to projects
A conversation with Janick Gagnon, advisor and mutual fund representative at the New Richmond branch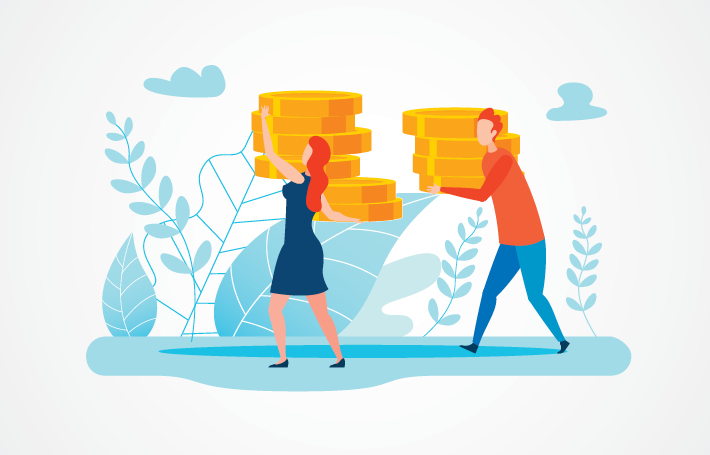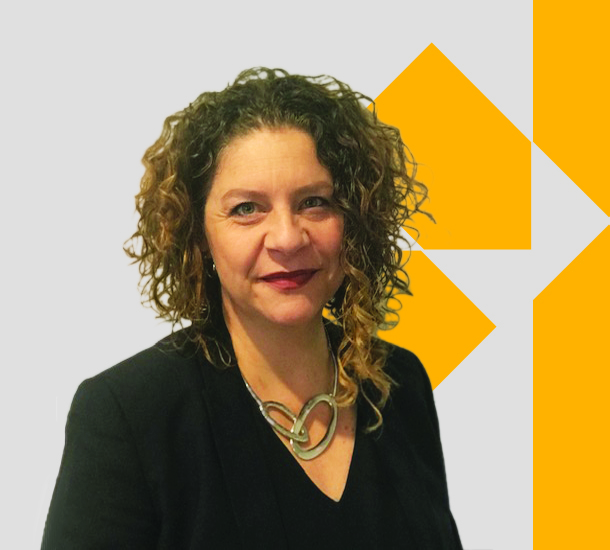 Janick Gagnon
Advisor - New Richmond

Janick, can you tell us about the basic advice you give your clients when the topic of saving comes up?
Sure. First and foremost, I suggest they look at saving as an objective they set for themselves and aim to accomplish. In other words, you should plan to put aside a specific amount to finance those projects that are important to you. This includes payments for the car, the house, and other needs. But don't forget to pay yourself. What I mean by "don't forget to pay yourself" is that you should view saving as a form of financing for yourself.

This leads me to mention three key notions about saving: commitment, regularity and discipline. You need to start saving early on, but above all, you need to start! Otherwise, there may be a tendency to keep putting it off. There are many reasons people avoid putting money aside: the need to pay off bills, dealing with the constantly rising price of goods, etc. This can lead us to neglect our savings.

Tip: When a regular payment comes to an end, as for example the end of a car loan, you can seize the opportunity to grow your savings by staying in the habit of putting aside that amount.
From your perspective as an advisor, what is the best way to save up for a specific project?
It all depends on the project. You should first meet with your advisor to establish what your projects are. A good way to get a clear picture of the situation is to assess your financial health. Do you want to save for your retirement? If so, contributing to an RRSP may be an appropriate solution. A TFSA is another solution to consider. If you want to finance your children's education, you need to look at contributing to an RESP. Savings objectives usually fall into one of four categories: emergency fund, major projects, children's education, and retirement. Your advisor will make recommendations based on your discussions, your savings objective and your ability to save. Together with your advisor, you can come up with a savings plan and determine the amount to set aside as well as the best investment for you. For a short- or intermediate-term project, I recommend checking out The Goal Getter. For a long-term project, the Investment Plan with an automatic withdrawal program, or PAC, using pre-authorized chequing is quite interesting.
How is a PAC a good way to save?
The automatic withdrawal program, or PAC, is an excellent way to save because it is simple, flexible and effective. Here's how it works: The program automatically withdraws the set amount from your bank account and invests it in mutual investment funds according to your investor profile and at a frequency of your choosing. It can be modified at all times to suit your needs, be it with respect to the withdrawal amount or the withdrawal frequency. Because your payments are automatic, your savings will grow without your having to think about it.
Is there a recommended payment frequency for a savings plan?
There is no standard or recommended frequency. The frequency you choose depends more on your habits and your income. The easiest way is to match the frequency of your pay or income. In fact, most people prefer allocating a portion of their main income stream to savings, be it on a monthly, biweekly or weekly basis.
Can you explain the benefits of a savings plan?
A savings plan is designed to meet your particular needs. You establish the amount and the frequency. It is often easier to divide a large amount, which represents your savings goal, into small payments. It is also a transparent process, because the amount allocated to savings is withdrawn directly from your account. Various options are available to you, including mutual investment funds if you are saving for a long-term project, in which case you can take advantage of market fluctuations. Regardless of how much you can put aside for savings, the important thing is to start. The easiest way is to choose a frequency that matches the deposit of your pay, a way to pay yourself first, and your savings capacity.
+ Legal Notices
New investment accounts are offered by LBC Financial Services Inc. (LBCFS). Mutual funds are distributed by LBCFS. The Financial Planning service is offered by LBCFS. LBCFS is a wholly-owned subsidiary of Laurentian Bank and a legal entity distinct from Laurentian Bank and Mackenzie Investments. Mutual funds offered by LBCFS are part of the Laurentian Bank Group of Funds managed by Mackenzie Investments. A Laurentian Bank advisor is also a licensed LBCFS Mutual Fund Representative.
Commissions, trailing commissions, management fees and other expenses all may be associated with mutual fund investments. Nothing guarantees that the fund will maintain its net asset value per unit at a constant amount or that the full amount of your investment in the fund will be returned to you. Mutual fund values change frequently, and past performance may not be repeated. Please read the simplified prospectus or Fund Facts before investing in mutual funds.
The articles on this website are for information purposes only. They do not create any legal or contractual obligation for Laurentian Bank and its subsidiaries.
These articles do not constitute financial, accounting, legal or tax-related advice and should not be used for such purposes. Laurentian Bank and its subsidiaries may not be held liable for any damage you may incur as part of such use. Please contact your advisor or any other independent professionals, who will advise you as needed.
The articles may contain hyperlinks leading to external sites that are not managed by LBC. LBC cannot be held liable for the content of such external sites or the damage that may result from their use.
Prior written consent from the Laurentian Bank of Canada is required for any reproduction, retransmission, publication or other use, in whole or in part, of the contents of this site.