My 100% Advice bank •
April 22, 2020
modified on May 22, 2020
The emergency fund: Investing in peace of mind
Whether we have one or not, an emergency fund is a subject we should be thinking about.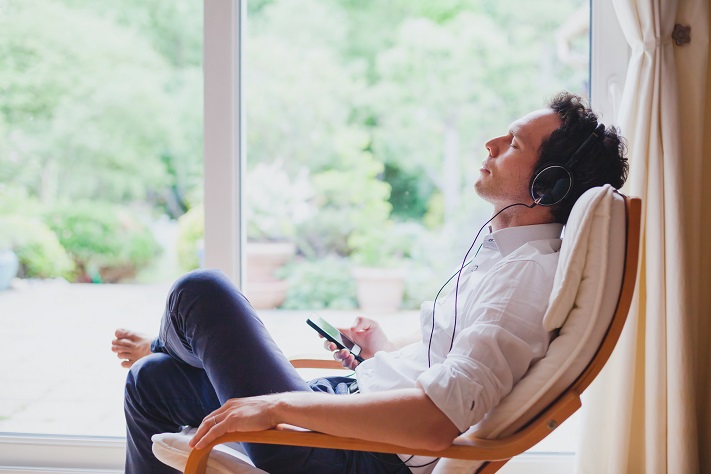 You might find it reassuring to know that procrastination is a very human. So, for many of us, investing in an emergency fund isn't always our number-one priority. We simply wait for something unexpected to turn up, and then react to it. Based on the extraordinary circumstances we've experienced with COVID-19, this is an opportunity to think about what we can do to better prepare for situations like this one. And having an emergency fund is definitely a solution we should all consider.
How much do we put in?
The rule to follow in this regard is, maintain a reserve of between three and six months' salary (net income). Obviously, everything depends on your situation. Self-employed and single-income households usually need to have a larger available reserve than people with stable employment or a certain financial flexibility.
Where to begin?
Whether or not you already have an emergency fund, it's essential to get back to basics and start with a budget. You can do this with the help of a trusted financial professional, an online tool, or by simply putting pen to paper. This will help you to determine your cash flow and manage expenses. This is valuable knowledge when you're building your emergency fund as it's a great way to identify unnecessary expenses and redirect those funds into your savings. Or when you need to draw on your emergency fund, a budget will also give you a better view of what is needed in the coming months and prevent you from draining your emergency fund too quickly.
If you're just starting to build your emergency fund, or trying to grow it, a Periodic savings and Investment plan is ideal since you can take a disciplined and gradual approach. This allows you to make contributions to your emergency fund regularly and automatically with an amount that you are comfortable with. By taking small steps, you'll be able to build your emergency fund without having to think about it or feeling like you are depriving yourself. Read this article to discover the positive impact of periodic savings.
How should I invest my savings?
Since stability is what's required for an emergency fund, it should be divided up into two components: One with zero risk and a second component with low risk. Among risk-free investments, a new high interest savings account different separate from everyday bank account, term deposits and guaranteed investment certificates (GICs) are good choices. For the low-risk component, you may want to choose conservative investments like a conservative mutual fund portfolio.
Our advisors are here to suggest custom solutions, such as strategies for implementing, wisely using, or rebuilding an emergency fund. We're here to work with you, even from a distance. Book your phone appointment now.
+ Legal Notices
New investment accounts are offered by LBC Financial Services Inc. (LBCFS). Mutual funds are distributed by LBCFS. The Financial Planning service is offered by LBCFS. LBCFS is a wholly-owned subsidiary of Laurentian Bank and a legal entity distinct from Laurentian Bank and Mackenzie Investments. Mutual funds offered by LBCFS are part of the Laurentian Bank Group of Funds managed by Mackenzie Investments. A Laurentian Bank advisor is also a licensed LBCFS Mutual Fund Representative.
Commissions, trailing commissions, management fees and other expenses all may be associated with mutual fund investments. Nothing guarantees that the fund will maintain its net asset value per unit at a constant amount or that the full amount of your investment in the fund will be returned to you. Mutual fund values change frequently, and past performance may not be repeated. Please read the simplified prospectus or Fund Facts before investing in mutual funds.
The articles on this website are for information purposes only. They do not create any legal or contractual obligation for Laurentian Bank and its subsidiaries.
These articles do not constitute financial, accounting, legal or tax-related advice and should not be used for such purposes. Laurentian Bank and its subsidiaries may not be held liable for any damage you may incur as part of such use. Please contact your advisor or any other independent professionals, who will advise you as needed.
The articles may contain hyperlinks leading to external sites that are not managed by LBC. LBC cannot be held liable for the content of such external sites or the damage that may result from their use.
Prior written consent from the Laurentian Bank of Canada is required for any reproduction, retransmission, publication or other use, in whole or in part, of the contents of this site.