My 100% Advice bank •
September 10, 2021
Discover our new point of service in Quebec City
An expanded team of advisors to support all your financial needs.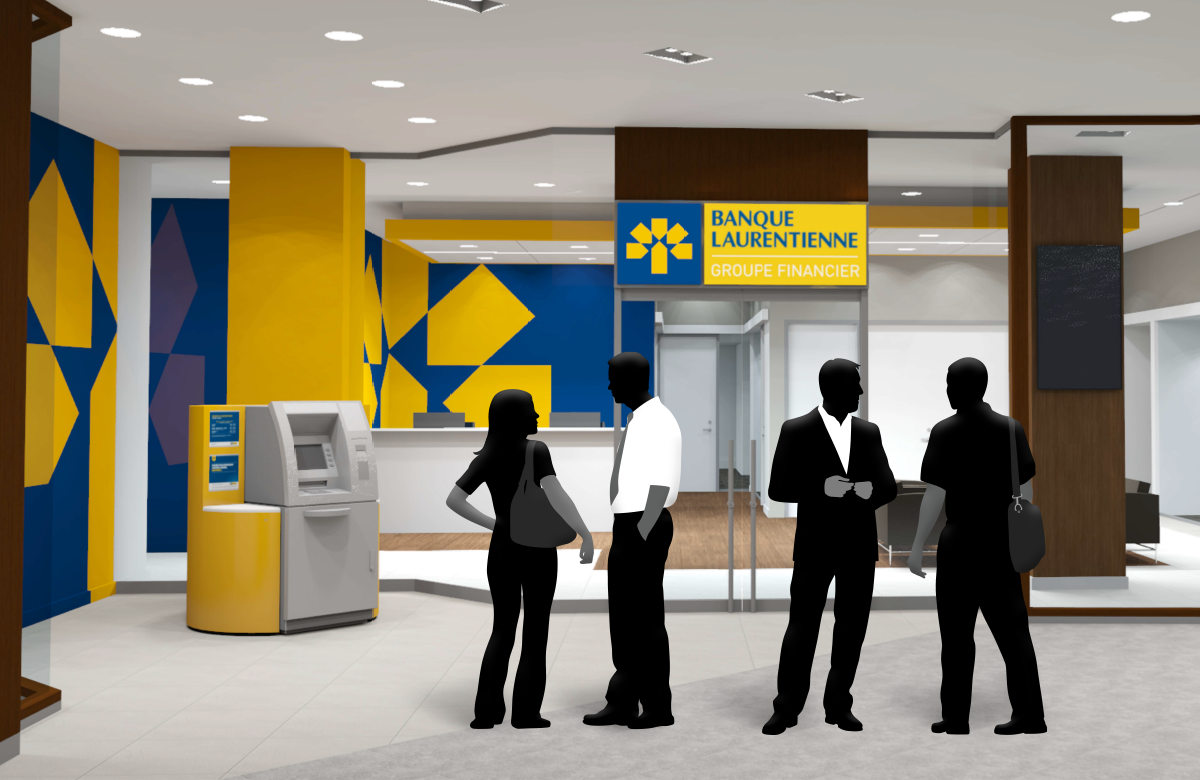 On September 27, Laurentian Bank of Canada will have a fourth 100% Advice point of service in the Jules-Dallaire Complex on Laurier Boulevard in Quebec City. The Sainte-Foy (Place de la Cité) and Laurier / de l'Église branches will merge to create this new point of service with an expanded team of advisors.
This fourth opening is part of our advisory services approach to helping our clients improve their financial health. After Montreal, Brossard and Laval, the opening of this new space confirms the success of our advice model with clients.
Enjoy a high-quality banking experience!
Whatever your projects, our expanded team of advisors is there to offer you personalized support and help you develop a sound financial strategy. At this new point of service, you will be greeted by a customer service team available to meet your immediate needs and guide you to the right experts. You will have access to a multidisciplinary team of experienced advisors, private bankers, commercial account managers, a team specialized in real estate financing, as well as LBC Capital's equipment financing team1 all under one roof.
You have a project in mind? Don't wait any longer, come and meet with an advisor who can offer you sound advice. And why not start by completing your financial health assessment? This will give you a better view of your finances and may allow you to discover that your project is within reach. Make an appointment or drop by our new point of service in the heart of Quebec City:
Point of Service Quebec
2828 Laurier Blvd., unit 100, QC
G1V 0B9
Branch number: 0563
Phone: 418 659-4955
We look forward to welcoming you!
The advisory services are offered in compliance with public health measures, in order to guarantee a safe environment during this pandemic period.
+ Legal Notices
LBC Capital is a subsidiary of Laurentian Bank of Canada.
The articles on this website are for information purposes only. They do not create any legal or contractual obligation for Laurentian Bank and its subsidiaries.
These articles do not constitute financial, accounting, legal or tax-related advice and should not be used for such purposes. Laurentian Bank and its subsidiaries may not be held liable for any damage you may incur as part of such use. Please contact your advisor or any other independent professionals, who will advise you as needed.
The articles may contain hyperlinks leading to external sites that are not managed by LBC. LBC cannot be held liable for the content of such external sites or the damage that may result from their use.
Prior written consent from the Laurentian Bank of Canada is required for any reproduction, retransmission, publication or other use, in whole or in part, of the contents of this site.