My 100% Advice bank •
October 28, 2019
Vigilance: Cyber security keyword
Tips to protect yourself online (3/3)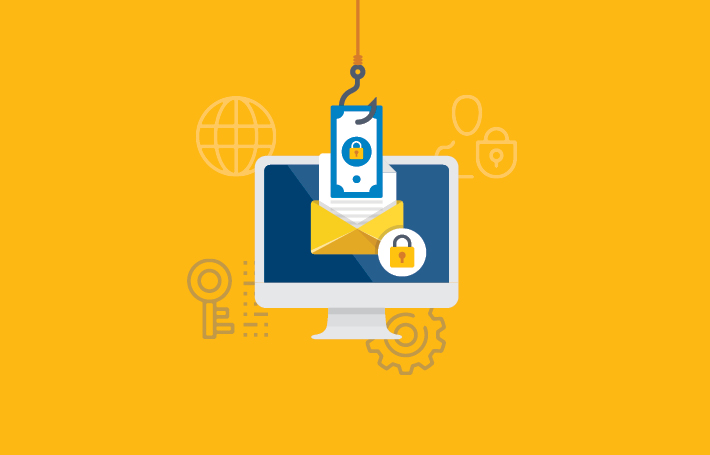 Following this month's other two articles on cyber security, here is some advice that focuses on one keyword: vigilance.
Be vigilant
We must all be vigilant and we should be especially vigilant when it comes to our transactions. Check your bank and credit card statements regularly and frequently review your website purchase transactions.1 Immediately report any transaction that you didn't carry out yourself to your bank.
Beware of the vacation scam2
If you get a message that appears to be from someone you know who says they are having travel difficulties and need you to transfer money so they can return home, beware. They may be a victim of the vacation scam. Any contacts of this individual who transfer money will not only never see it again, they are now themselves at risk of having their email accounts hacked and perpetuating the fraud cycle. It's the domino effect. In case of doubt, check the information by other means and don't transfer any money. Let the person know that their account has probably been hacked and that they should inform their contacts.
How do you protect yourself from the vacation scam? Protect your email account with a strong, unique password. Limit your use of public Wi-Fi (such as in cafés and airports), as it exposes you to a increased risk of hacking, and remember to log out of your email and any other accounts you access while travelling. Similar scams involve messages offering free vacations. If you haven't entered any contests recently and the message asks you to update your account, it is probably a fraud attempt.
Vigilance is definitely one of the best ways to protect yourself, your friends and your family at the same time.
In the same series
+ Legal Notices
The articles on this website are for information purposes only. They do not create any legal or contractual obligation for Laurentian Bank and its subsidiaries.
These articles do not constitute financial, accounting, legal or tax-related advice and should not be used for such purposes. Laurentian Bank and its subsidiaries may not be held liable for any damage you may incur as part of such use. Please contact your advisor or any other independent professionals, who will advise you as needed.
The articles may contain hyperlinks leading to external sites that are not managed by LBC. LBC cannot be held liable for the content of such external sites or the damage that may result from their use.
Prior written consent from the Laurentian Bank of Canada is required for any reproduction, retransmission, publication or other use, in whole or in part, of the contents of this site.