My advice •
September 07, 2021
Four benefits of consolidating your assets
Why not get more from your investments?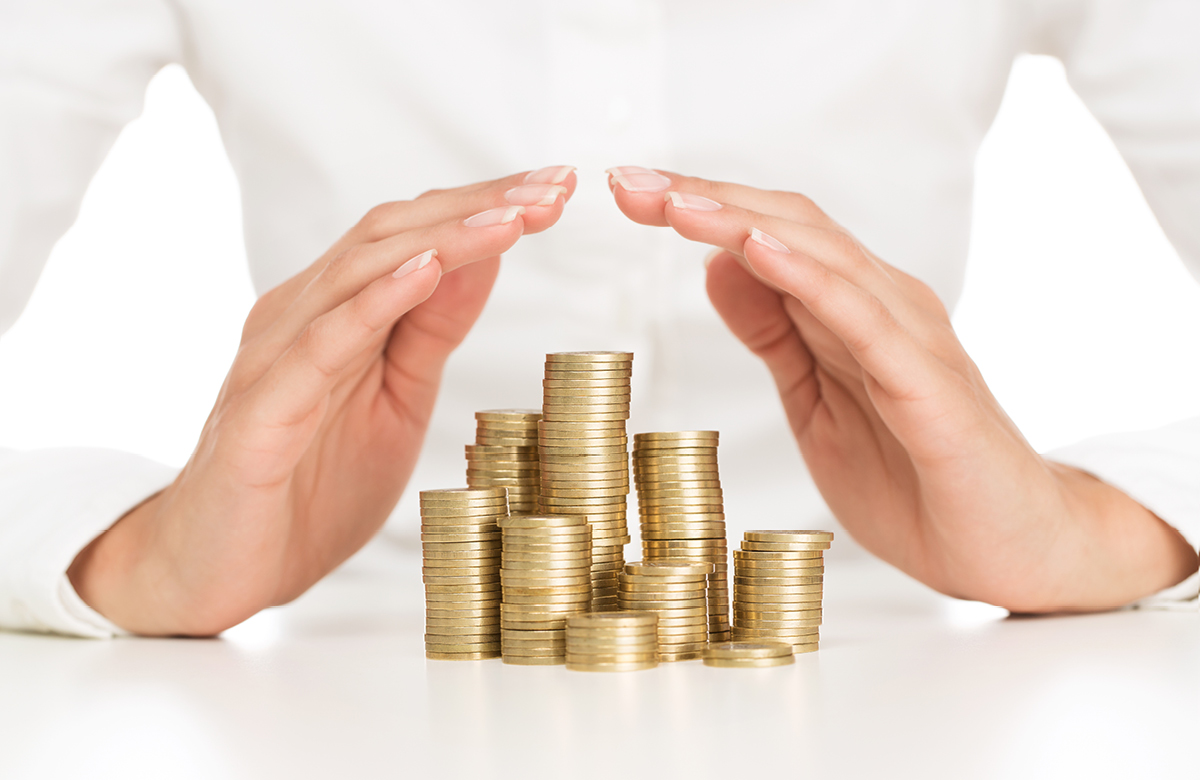 We often say that you shouldn't put all your eggs in one basket. What about your finances? While it's important to diversify your investments, that doesn't have to mean holding accounts at multiple financial institutions. You can diversify your investments by pooling your assets under one roof. Here are four advantages of consolidating your assets within the same financial institution:
Better overview

By consolidating your assets, you'll be dealing with a single advisor who will take the time to work with you to draw up your financial health assessment. This will give them a more accurate overview and will enable them to better help you achieve your financial goals.

This trusted advisor is in the best position to monitor your portfolio and advise you on the most appropriate investment strategies, taking into account your objectives, investment horizon and risk tolerance.

In addition, consolidating your assets will allow for better optimization of your investments, such as easily determining your unused TFSA contribution room.

Lower management fees

Consolidating your assets may allow you to benefit from lower management fees if your investments reach a certain amount. This reduction can increase your long-term return. For example, at Laurentian Bank, we offer a Preferred Pricing Service applicable to investments that allows you to automatically benefit from lower management fees as soon as your total assets reach $100,000 in the Laurentian Bank Group of Funds1, managed by Mackenzie Investments. To reach $100,000 faster, you can also combine your assets with those of your family members.

Efficient and balanced portfolio allocation

Your advisor will help you better manage your portfolio by consolidating your assets in one place. You'll have a clearer picture of your asset allocation and your advisor will help you adjust your asset allocation, if necessary, to rebalance it to diversify your portfolio and increase your overall return.

Simplified administration

Investment accounts spread across different financial institutions often means multiple statements and tax slips, which can make management more difficult, and cause you to lose considerable time in terms of tracking. Consolidating your assets would simplify your management, since you would have consolidated statements and a limited number of tax slips. That comes in handy during tax season!
Consolidating your assets could simplify your life and allow you to benefit from more relevant advice to reach your financial goals more quickly. Wondering if consolidating your assets within the same financial institution is right for you? Talk to your advisor, who can assess whether this strategy would be beneficial to you.
Other articles that may interest you:
How's your financial health?
Financial advice interview
Interview - How to get the most out of an RRSP at every stage of your life
4 good reasons to contribute to your TFSA
+ Legal Notices
Laurentian Bank: Laurentian Bank of Canada.
LBCFS: LBC Financial Services Inc. Mackenzie Investments: Mackenzie Financial Corporation.
TFSA: Tax-Free Savings Account.
1. Certain terms and conditions apply. Mutual funds are distributed by LBC Financial Services Inc. and the Preferred Pricing Service is offered by Mackenzie Investments when you hold funds from the Laurentian Bank Group of Funds.
New investment accounts are offered by LBCFS, which is a subsidiary of Laurentian Bank. LBCFS is a wholly owned and a legal entity distinct from Laurentian Bank and Mackenzie Investments. Mutual funds (« funds ») and the financial planning service are offered by LBCFS. Mutual funds are part of the Laurentian Bank Group of Funds managed by Mackenzie Investments. A Laurentian Bank advisor is also a licensed LBCFS Mutual Fund Representative.
Commissions, trailing commissions, management fees and other expenses all may be associated with mutual fund investments. The funds available through LBCFS are not insured by the Canada Deposit Insurance Corporation, Canadian securities regulators, or any other public deposit insurer. In addition, the funds are not guaranteed in whole or in part by Laurentian Bank, B2B Trustco, or any other entity. Nothing guarantees that the fund will maintain its net asset value per unit at a constant amount or that the full amount of your investment in the fund will be returned to you. Mutual fund values change frequently, and past performance may not be repeated. Please read the simplified prospectus or Fund Facts before investing in mutual funds.
The articles on this website are for information purposes only. They do not create any legal or contractual obligation for Laurentian Bank and its subsidiaries.
These articles do not constitute financial, accounting, legal or tax-related advice and should not be used for such purposes. Laurentian Bank and its subsidiaries may not be held liable for any damage you may incur as part of such use. Please contact your advisor or any other independent professionals, who will advise you as needed.
The articles may contain hyperlinks leading to external sites that are not managed by LBC. LBC cannot be held liable for the content of such external sites or the damage that may result from their use.
Prior written consent from the Laurentian Bank of Canada is required for any reproduction, retransmission, publication or other use, in whole or in part, of the contents of this site.