My 100% Advice bank •
August 24, 2020
modified on August 26, 2020
Check out the top 10 LBC News articles
Read (or re-read) our most popular articles from the past year!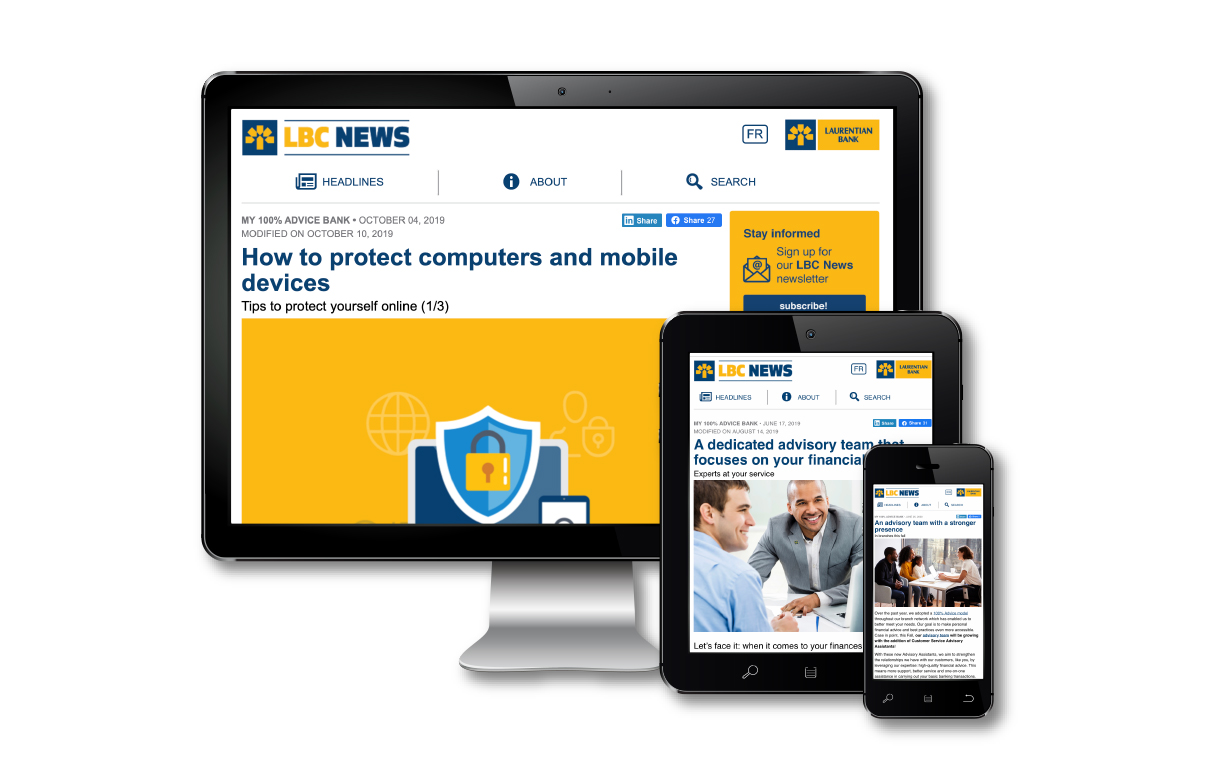 Since the launch of LBC News last year, we've posted more than 30 articles featuring tips and advice to keep you up to date on the latest personal finance news.
Our experts are as passionate as ever and are proud to share their expertise on a wide range of topics with you. Check out just some of the topics they've covered in this top 10 list.
+ Legal Notices
The articles on this website are for information purposes only. They do not create any legal or contractual obligation for Laurentian Bank and its subsidiaries.
These articles do not constitute financial, accounting, legal or tax-related advice and should not be used for such purposes. Laurentian Bank and its subsidiaries may not be held liable for any damage you may incur as part of such use. Please contact your advisor or any other independent professionals, who will advise you as needed.
The articles may contain hyperlinks leading to external sites that are not managed by LBC. LBC cannot be held liable for the content of such external sites or the damage that may result from their use.
Prior written consent from the Laurentian Bank of Canada is required for any reproduction, retransmission, publication or other use, in whole or in part, of the contents of this site.