THE EXCHANGE Network
THE EXCHANGE® Network brings together several financial institutions across the country with the main goal of giving access to all their automated banking machines (ABMs) without additional fees.1,2 Laurentian Bank has joined this network to allow its clients to make day-to-day transactions at the ABM, free of charge, at more service points in Quebec and across Canada.
Stop using ABMs that charge you a few dollars each time you need cash, and look for an ABM from THE EXCHANGE® Network instead! With this service, you could save an average of $3 per transaction.
How does it work?
Use your client card3 at one of 3,300 automated banking machines displaying the logo of THE EXCHANGE® Network.
Here are the transactions available with no additional fees1,2
THE EXCHANGE® Network's ABMs let you perform day-to-day banking transactions:
Withdraw4
Deposits5
Change your PIN
Transfer between your Laurentian Bank accounts6
Check your balance
Consult the comparative table of banking transactions.
In addition to our extensive network of ABMs, you can access THE EXCHANGE
®
Network with over
900 ABMs in Quebec
and
3,300 ABMs in Canada
.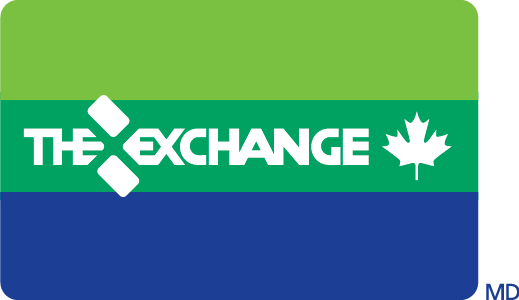 Look for this logo on
automated banking machines!
The American Accel
®
Network includes more than 500,000 ABMs. Thanks to THE EXCHANGE
®
Network, you can use your client card at some Accel
®
ABMs to
withdraw money
without additional fees.
2,7
How to find surcharge-free Accel® ABM?
Check this field on the network
locator
.
We recommend that you choose a four-digit PIN if you often travel abroad.

Look for this logo on
automated banking machines!

There's always an ABM on your way!
FIND AN ABM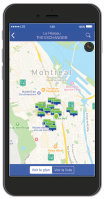 THE EXCHANGE® and Accel® are registered trademarks of Fiserv Inc., licensed for use in Canada by FICANEX Services Limited Partnership.


Legal notice
1. There are no fees to use an automated banking machine in THE EXCHANGE® Network.
2. Additional transaction fees apply (withdrawal and/or transfer). If you have a plan and have not exceeded the number of monthly transactions included, or if you are a personal banking customer and have a minimum daily balance of $3,000 in an active Operations Account, no transaction fees will apply. Please refer to the My Money guide (personal banking customers) or the My Transaction Tools guide (business customers).
3. This service is available to all personal banking and business customers who hold a Laurentian Bank client card.
4. Withdrawals from an account with two or more authorized signatories cannot be made at THE EXCHANGE® ABMs.
5. The Bank will place a hold on funds when cheques and commercial bills are deposited into your account at an automated banking machine. Funds from deposits made at THE EXCHANGE® Network ABMs may be held for a maximum of five (5) working days.
6. With respect to an account requiring two or more signatures, conditions apply and the preauthorization of the signatories is required.
7. Additional fees may be applied to transactions, depending on the ABM used. Use the Accel ABM locator at accelnetwork.com to find an ABM.